This is my page dedicated to the beautiful and magestic Davey Havok. For those of you who are too ignorant to realize, he is the lead singer of the kick ass band, A Fire Inside. I wanted to make a page on my site for him because he is an inspiration to me and deserves a place in the spotlight. He's inspired me so much in everything that I do. Not only is he vegan, which is a healthier way of living for not only yourself but for the enviroment, he is also sXe, which means he knows how to have a good time without using drugs or alcohol. And his lyrics, (even though this probally sounds corny) really speak to me. I can connect with them more than any other songs I've heard from other bands. Everything he says and believes in is just like what I think. Until I heard AFI, I thought I was alone in thought..but then I came across the Fall Children and learned that others out there are the same. Together in darkness we are forming, through our beeding we are one, and we all form one dark flame. Here's a list of the belief's of the Fall Children of the Church of Havok:
1. Davey Havok is God.
2. There is only one truth: Havok's Truth. Everything that Lord Davey Havok has written needs to be taken seriously and literally.
3. We shall try to follow a vegan diet*
4. What shall try to live the Straight Edge (sXe) way. **
5. Our whole life is a dark room. One BIG Dark Room...but we got each other
6. Beyond and to all time we stand
7. We are the wakeful, wry and watchful, we're awaiting
8. We are the ones with the radiating eyes, we are the ones who have a fire inside, we are the ones only we can recognize, we suffer selfishness and ignorance of others except each other
9. Through our bleeding we are one
10. We all form one dark flame
And here are some of my favorite pics of Davey: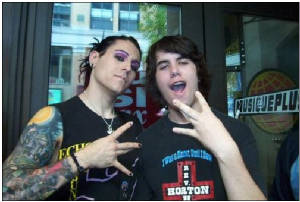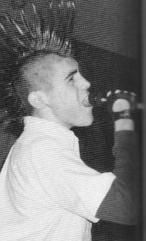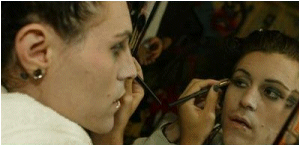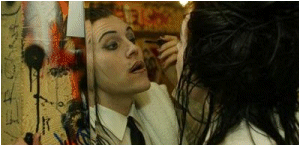 Real men wear make-up!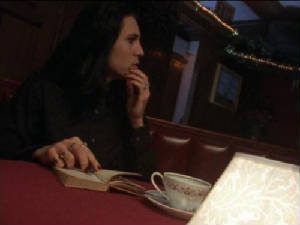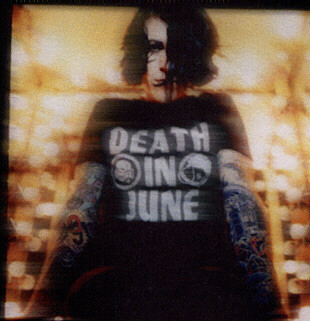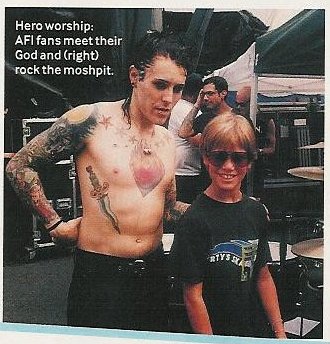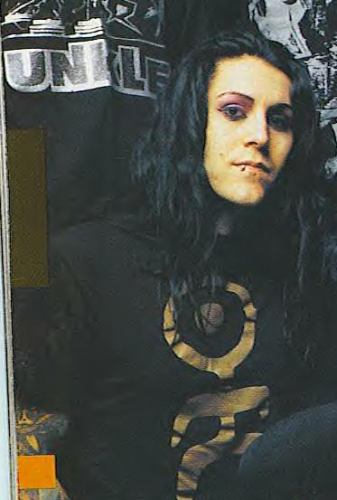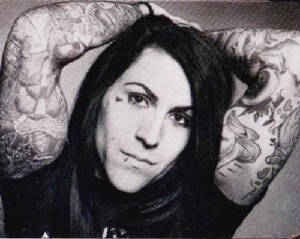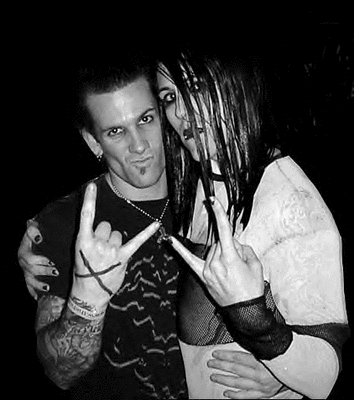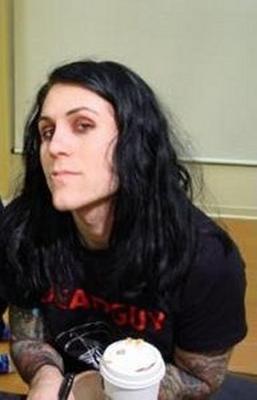 Mmm, Davey + coffee = yum